Direct Meats were proud to receive an official visit from HRH The Princess Royal on Tuesday 21st September 2021 , to present the Queens Award for Enterprise in International Trade.
Martin Blackwell, founder and chief executive, conducted The Princess Royal around the company's extensive meat preparation, curing and distribution plant where meat from their partners in beef, pork, and poultry farming are processed into premium meat and charcuterie products.
The Award recognises the impact that Direct Meats' blend of quality, reliability and creative flair has had on the market for premium quality UK meats abroad. The UK has a proud heritage of high welfare, expertly raised and prepared meat that is exemplified in Direct Meats premium products, which foreign restaurant and retail buyers rank among the world's finest. More about The Queen's Award here.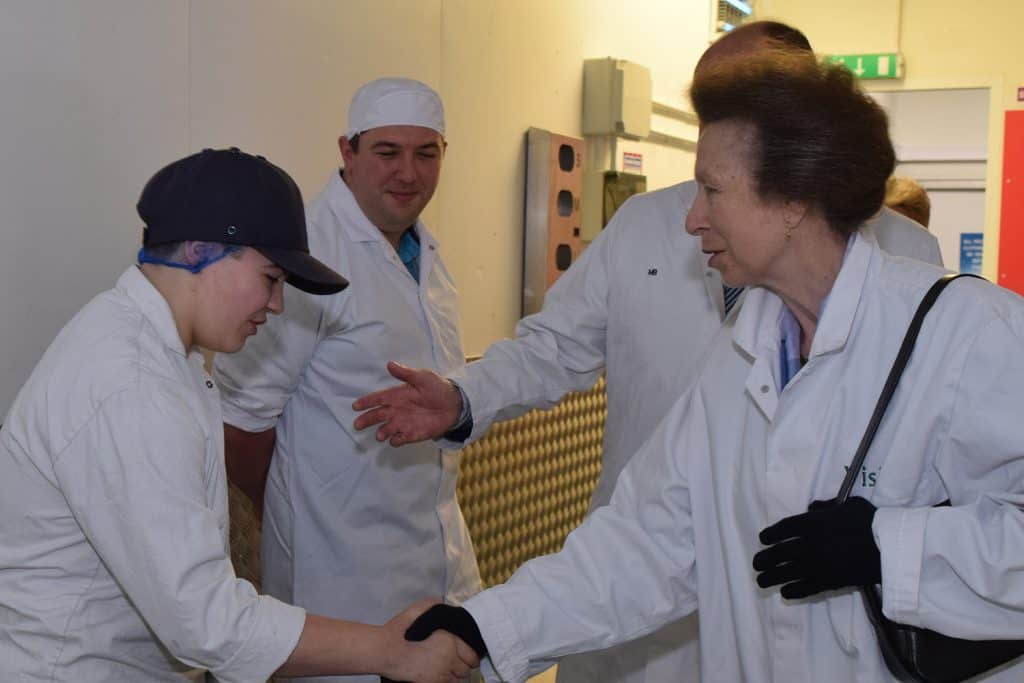 The Princess met production and office staff from the workforce as she toured the site. As an experienced landowner herself with her own herd of rare breed pigs, staff quickly found themselves discussing the finer points of the trade with an engaged and knowledgeable interviewer who clearly enjoyed her trip 'behind the scenes' in the butchery and curing units.
Martin said, "I can't overstress the importance of this award to ourselves and our customers. It will give us a terrific boost in international markets, opening the door to even more premium restaurant and retail customers around the world. And to our staff, this has been a day and an achievement, to remember – a reward for a lot of dedication, skill and hard work, from the bottom to the top. I am very proud of what we have achieved and delighted that we have been given such a prestigious endorsement."
As talk turned to the particular difficulties experienced by the hospitality sector since the onset of Covid, the Princess shared a conversation on the commitment that the firm shows to its staff, in particular its young apprentices, and the staff's repayment of that commitment in the sheer hard work needed to overcome the challenges of the Covid crisis.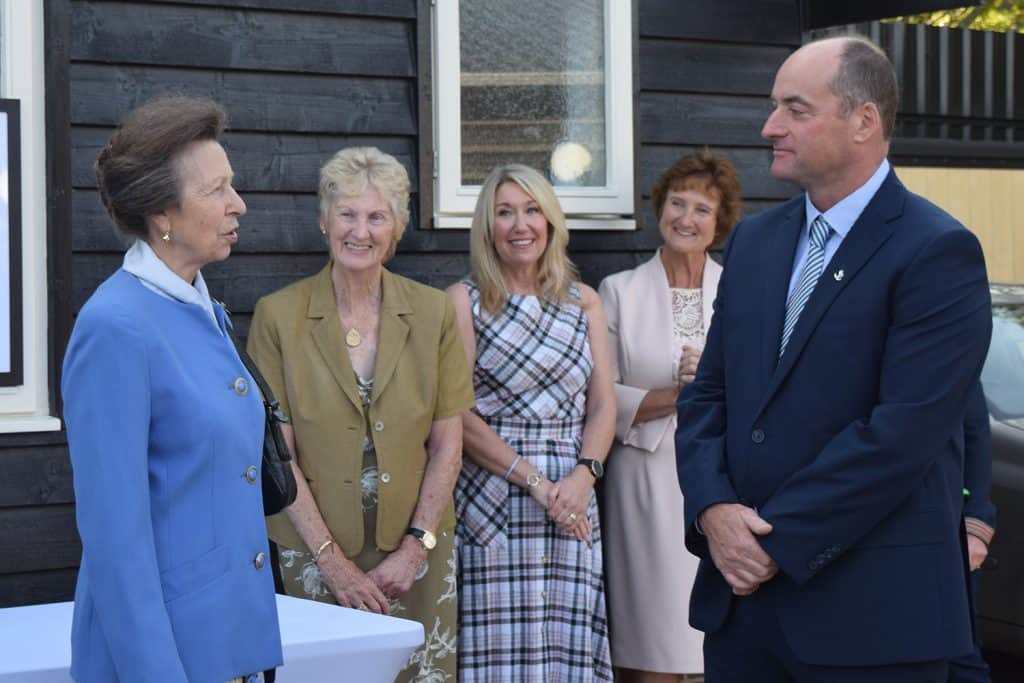 Direct Meats has a long-standing policy of aiming to equip young people with skills for life and Martin was keen to communicate his appreciation of the dedication his young staff had showed. They had stepped up, taking on greater responsibility and workloads than they might have expected early in their careers and had performed extremely well. Working alongside his experienced butchers, curers and office and support staff, they had amply demonstrated their appetite for work and learning.
After presenting the award in the presence of the entire site staff and receiving thanks on behalf of the workforce, The Princess was presented with a selection of the company's charcuterie products.