From an idea to a business
Direct Meats has come a long way since it first began, initial customers ranged from local pubs and bistro's to Michelin Star restaurants. Over the years the markets have expanded and now include restaurants across the whole of the UK, with a strong presence in London, wholesale, private retail, delicatessens and the export market.
Throughout the many changes, the belief in working with private labelled farmers has remained. Having a strong working partnership with our producers is paramount to being able to continue to offer our customers fantastic tasting products.
Team training is key to keeping the business moving forward, there are several schemes including Apprenticeships, Management Training Course, farm visits, butchery training for all staff and off-site training courses working in conjunction with our local college in Colchester.
Promotion within is encouraged and we are proud to see many of our team members that have worked their way through various roles, changed departments and some are now on a management level.
Investment into Efficiency
Direct Meats have invested in the creation of bespoke system that enables us to meet the needs of various customer and various countries; including labelling, trace-ability, personalised codes and more recently translations and invoicing in appropriate currency. This system is a continuous investment as it evolves with new products, new customers and new technology. *
Our reputation for quality and service has led to recommendations worldwide, this is a true testament to the service and the quality of products we provide. The most recent recommendation was from Luke Mackenzie, working in Mustique – demanded Dingley Dell Pork.
* Direct Meats employs a full-time maintenance team as there is continuous investment to ensure the site is efficient, sustainable and a pleasant working environment. This includes the planting of 1,000 trees, hedgerows for wildlife and nectar producing plants to support pollinating bees.
The foundations in place enable the various teams to react to the needs of our customers, no matter how large or small the request. This could be creating and producing a specialist confit duck leg for a brand, to large retail ready orders promoting our private labelled farmers destined to one of our many distributors worldwide.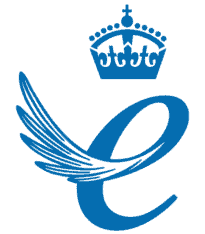 We are proud winners of the Queen's award for Enterprise: International Trade 2020.
Have questions? speak with one of the team today to find out more.