Sales director of Direct Meats Nicola Chandler has been admitted to the Worshipful Company of Butchers.
Admitted in January 2021, Nicola joins one of the oldest of the Livery Companies and takes her place among the meat industry's greatest ambassadors.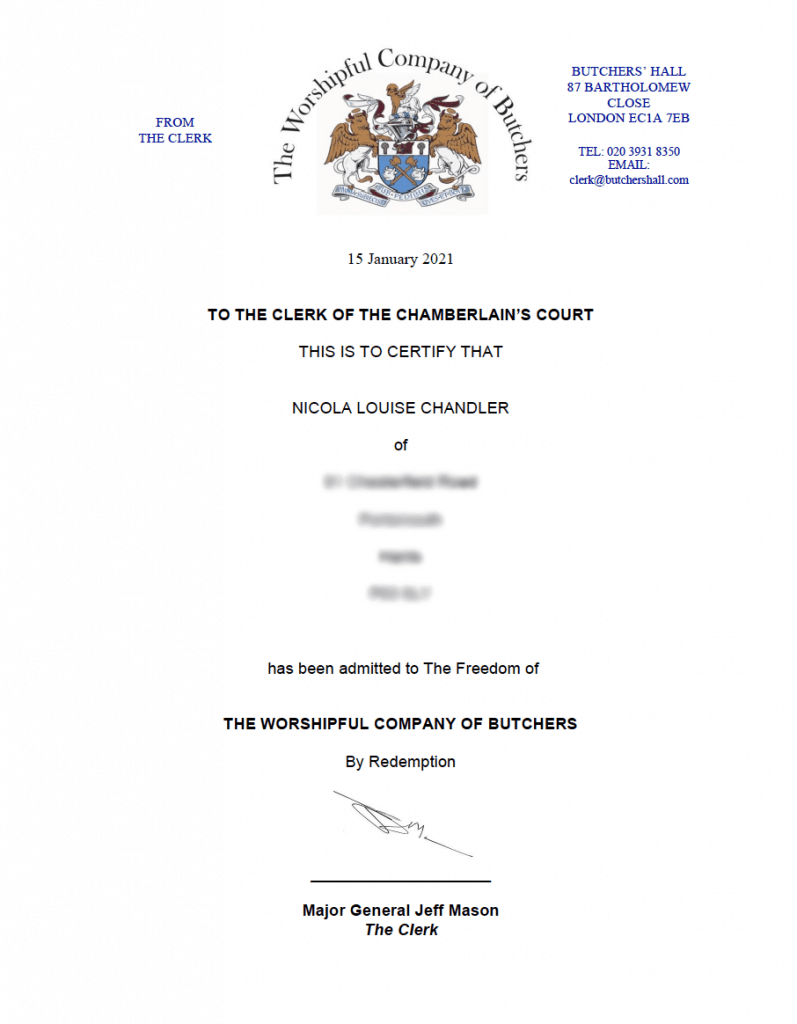 Nicola was put forward by Rod Adlington of Adlington Ltd. He said: "Nicola is incredibly passionate about the industry and her colleagues say she has absolute dedication to everyone that is involved in the Direct Meats business – from the farmers and growers, to the processors and drivers, to the customers and business partners. She goes above and beyond to understand what's needed to make a real, positive difference."
As well as heading up the sales team at Direct Meats, Nicola has also spearheaded community initiatives such as working with the local school parish council, liaising with food charity Fairshare and supplying a local homeless shelter with meals in connection with Market Field College. One of her proudest professional achievements has been setting up a program with Market Field College offering training, apprenticeships, and full-time employment to young adults with Autism. She was also part of the team that helped the business be honoured with the Queen's Award for enterprise in International Trade for the year 2020.
On becoming a Liverywoman, Nicola said it was a tremendous honour. "To be admitted into the Worshipful Company of Butchers and be part of its rich heritage is a huge privilege. I look forward to proudly representing the WCB, Direct Meats and the entire UK meat industry."