Essex-based premium meat supplier Direct Meats has been honoured with the Queen's Award for Enterprise in International Trade.
The business was founded in Chappel, Essex in 1995 as an innovative butcher providing a bespoke service – that of a 'larder chef' supplier serving some of the finest restaurants, hotels and eateries in the UK. A quarter of a century later, it is still a family-run business that that employs 120 full time staff, delivers an average of 2,500 orders per week as well as exports to 19 countries around the world.
Direct Meats managing director Martin Blackwell said: "To be awarded the Queen's Award is testament to our hard-working staff and the farmer/producer brands we work with, who allow us to export their products. We are classed as a small and medium-sized enterprise and to receive an award with global standing recognises our innovative movement into an incredibly challenging global market.
"It also means a lot as a representative of small British farmers who believe in sustainable, traditional methods."
Blackwell explained the process in applying for the Queen's award. "It took 20 years of building the infrastructure and getting the business in a position to appeal to a global market where we began exporting in 2015. The process in applying for the award itself has taken two years where we had to prove excellence in several areas.
"First of all, showing growth in the exports market was a vital factor. Since 2015, we have opened up business with 19 countries, the latest being Canada. We showed a unique and innovative side to how we do things. We aren't aware of other export companies like ours who train butchers in other countries, showing care towards not only our own team but our customers too. This puts British business at the forefront because the staff we sell our product too know how to create unique dishes and get the very best out of the product we supply."
Blackwell said that proving sustainability was also vital to winning the Queen's Award.
"Another key part of obtaining the award was proving how we promote sustainable farming methods, minimising negative environmental impact. Working with small-scale farmers who farm in traditional ways, and not on large, high-intensity farms, is vital to our brand and is important in selling our product."
As well as its successful international presence, Blackwell said the business was growing locally as well. "Thanks to the growth and success of our business, we have been able to do more work in our local area. We give training and job opportunities to young people with autism, working closely with schools in and around Colchester. We also do a lot of work with local homeless shelters, giving training opportunities as well as supplies."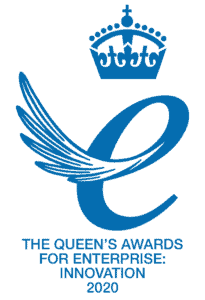 Direct Meats will be allowed to promote the Queen's Award via a kitemark on its packaging and advertising materials.
Blackwell said this will be massively positive for Direct Meats. "The award gives credibility to the business as a brand and this will help build our profile on a global stage," he said. "We hope this will open more doors in existing as well as new markets. It's a recognised standard on a global scale and when approaching new customers, we can prove an immediate high-standard, high-quality product and service recognised at a top level."